"Chapel Road," says Coe, "pays us one of the greatest compliments a book can offer its readers: it invites us to become involved, thinking people". In an earlier edition, the narrator Boontje, also the fictitious author, put it even more simply: "The reader can also join in".

Ever since its first publication, generations of readers have enthusiastically accepted this invitation. In their minds, they are adding third hand information and stories from their own lives to Boontje's heart-rending chronicle of an unhinged world. And so the 400-page tome just gets thicker. Yet even impatient readers do not want to put down Chapel Road. Besides offering fascinating footnotes on life after the Second World War and disturbing anecdotes about our "broken time", the book is also a real page-turner.
Every so many pages – like a serialisation in the newspaper – we get to read something about Ondine Bosmans. Ondine was born in the year 1800-and-something in Chapel Road, Termuren, a poor hamlet wedged between the traditional countryside and a city where more and more factories are being built. During her lifetime, Ondine sees the countryside vanish, the industrial city expand and "poor Flanders" become prosperous. However, Boontje's heroine misses the train of progress, which is ironic. Ondine had spent her youth in the shadow of a chapel from the old times but also close to the place where the railway – which carried the hope and promise of a bright future – crossed Chapel Road.
Her failed life ultimately makes this egocentric character more sympathetic than she would otherwise have been. Despite increased prosperity, the modernisation of Flanders (and by extension, of the Western world) is not an unmitigated success. Progress is the byword but freedom, equality and fraternity barely matter. After two devastating wars, a new and perhaps final war appears to be looming on the horizon.
The novel Chapel Road and its sequel Summer in Termuren, published three years later, form a peerless record of the post-war atmosphere of moral desolation and fear of the Bomb. They also contain the comforting insight that the world is not in fact doomed. One cannot label the Chapel Road books pessimistic. Alongside the tragicomic life story of anti-heroine Ondine Bosmans and the continual interruptions of a colourful procession of friends and acquaintances, Boontje surprises his audience with the new adventures of Reynaert the Fox. The cunning animal shows us how to survive in today's world - even though the world is going to hell in a hand basket and every day delivers more proof that despite the defeat of fascism in 1945, obscurantism and barbarism are far from being eradicated.
All this gives the Chapel Road books a relevance and urgency that are hard to find in the work of Flemish authors today. So, early-21st-century reader, switch off your tablet and log into Chapel Road and for once learn all about the dangerously crazy world in which we all live.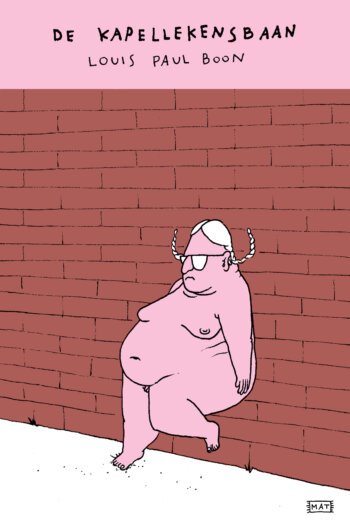 Louis Paul Boon